Providing a free package labeling initiative as part of its NexTrex Retail Recycling Program
2023-12-05 Nextrex Label, label
Educate Yourself
Acceptable Items
Recycling Poster
FAQs
Commercial Recycling
What We Are Looking For
Recycling Guidelines
Recycling Challenge
Register
Grassroots Movement
NexTrex Label
Grassroots Movement
NexTrex Label
U.S. Drop Off Locations
Contact Us
Contact Us
Videos
NexTrex Label
The Trex Company is pleased to provide a free package labeling initiative as part of its NexTrex Retail Recycling Program. This new labeling option allows brands that sell products in recyclable packaging to inform consumers about how to easily and responsibly dispose of packaging material, while also promoting their commitment to sustainability and involvement in the largest store drop off program in the country.
Benefits of the NexTrex Label
Trex offers a sustainable solution for packaging once it has served its primary purpose. The NexTrex label certifies that the packaging has been evaluated and approved by Trex to be recycled by Trex. The NexTrex label assures consumers that they have the option to recycle packaging at grocery store drop off locations all over the United States. Trex is the largest U.S. recycler of polyethylene film. Trex partners with grocery and retails stores throughout the U.S. to recycle PE film collected from consumers. There is no cost to get your products certified for recycling through Trex.
VIDEO NexTrex Provides Sustainable Solutions For PE Waste Packaging
Film Packaging Guidelines
Film Physical Requirements:


Any thickness/gauge Film


Good efforts to eliminate moisture or residual content presence


Any color
No interweaving or reinforcements made of non-polymeric materials (i.e. metal wiring, etc.)


Good faith efforts to remove paper from any packaging including wax liners, receipts, cardboard inserts and inlays, etc.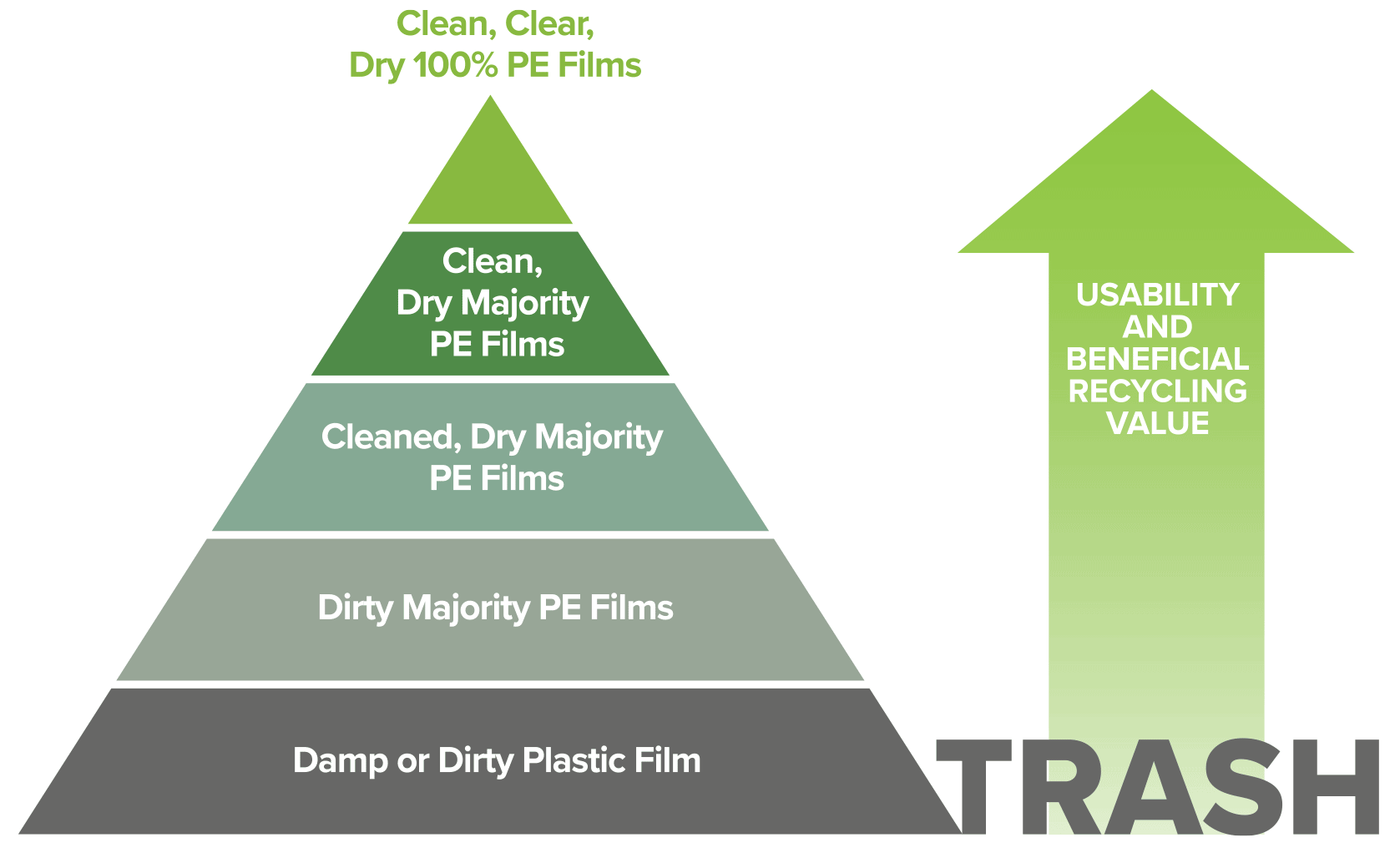 NexTrex Label Approval Criteria
First, the packaging must be PE or material with equivalent in properties of PE. Second, the packaging must be tested with the contents to ensure that the contents do not impact the recyclability. Contents should be dry goods that produce very little residue. Lastly, 75% product market segment must also be packaged in PE packaging.
Prohibitions


Extremely low process tolerance for low melt adhesion additives


Film/liners/bags that previously contained chemicals of any nature


Biohazardous waste/medical supply packaging


Flammable or otherwise regulated waste liners/packaging
Packaging Approval Process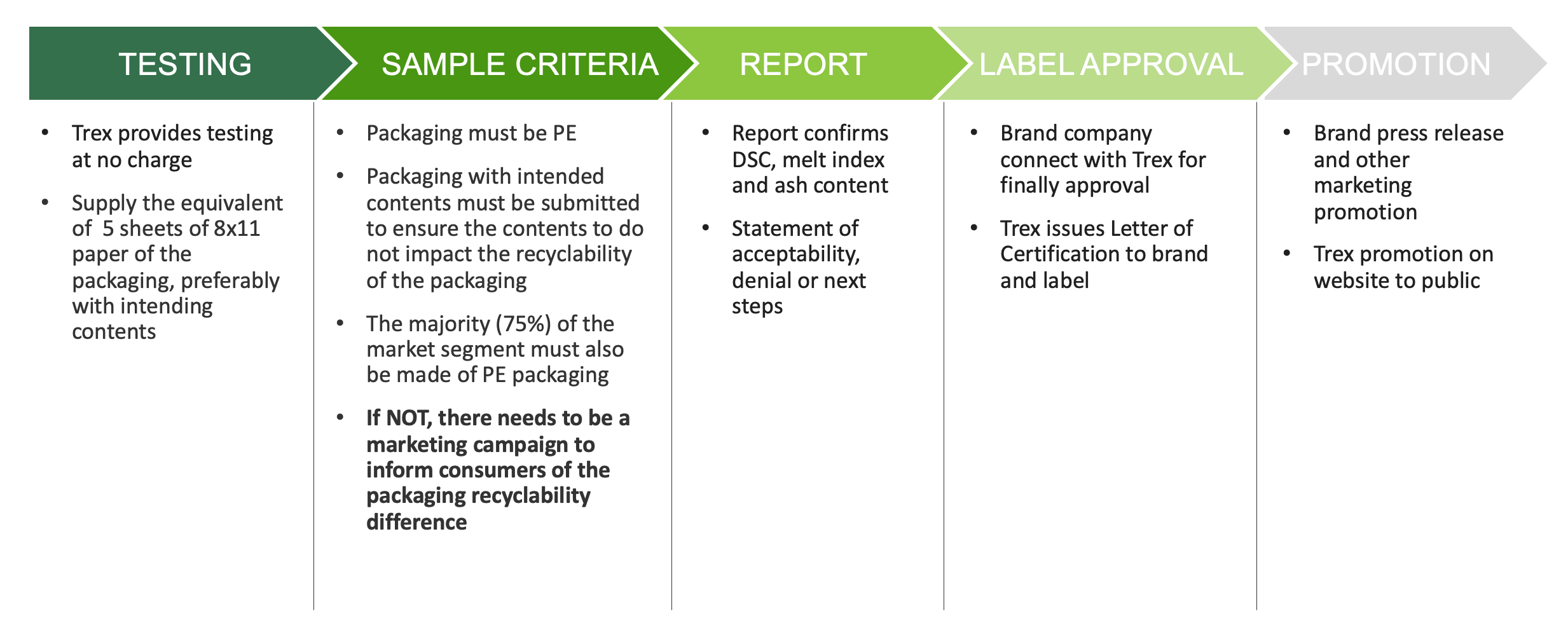 NexTrex Packaging Label Examples


CONTACT For moreinformation on package testing, please emailrecycle@trex.com.